Coronavirus (COVID-19) – Update
What is Occupational Therapy?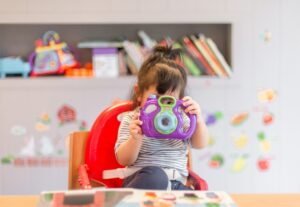 Paediatric occupational therapy supports children by strengthening their skills in order to participate in functional day-to-day activities, or "occupations." This includes anything from getting dressed, feeding, potty training, and especially playing. Occupational therapy strengthens confidence, self-efficacy, and social participation with each child by enhancing the development of fine motor skills, sensory-motor skills, and visual motor skills that children need to function and socialise.
What are the goals of Occupational Therapy?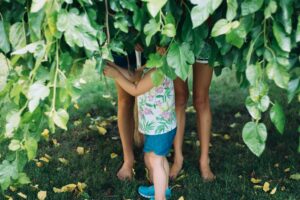 The overall goals for occupational therapy at Gleam Globe Ltd are to promote positive outcomes in health and well-being and to foster participation in daily routines and meaningful activities. Occupational therapists provide adaptations, sensory supports, consultation, and parent education in order to promote independence in meaningful occupations by addressing sensory, social, behavioral, motor, and environmental issues.
A child's role in life is to play and interact with other children. Our pediatric occupational therapists evaluate a child's current skills for playing, school performance, and daily activities and compare them with what is developmentally appropriate for that age group.
Who may benefit from Occupational Therapy?
We see children with a variety of diagnosis including but not limited to:
Autism/pervasive developmental disorders
Developmental Coordination Disorder (DCD)/Dyspraxia
Attention Deficit Hyperactivity Disorder (ADHD)
Developmental Delays
However, many of the children may not have a specific medical diagnosis but struggle with some of the following functional challenges:
Sensory processing difficulties that may relate to hypersensitivity to certain touch/texture, sound, taste/texture, smell, or movement
Impaired motor skills
Specific learning difficulties including Dyslexia/Dyscalculia
Visual and Auditory perception
Mental health or behavioural problems
Physical/Neurological and other chronic illnesses
Services offered
Our services include assessments , reports and recommendations:
Individual including sensory processing assessment
Individual therapy sessions – clinic-based
Education Health Care Plan (EHCP)
Handwriting
Fine and Gross motor skills
School visits/observations
Home visits
Home and school programs
Pre-school/Early years
Training support and advice for parents
Bespoke training for schools
Just a few of our Specialist Treatment Approaches available:
Sensory integration and/or sensory-based
Therapeutic Listening program (www.vitallinks.com)
Reflex Integration
Zones of Regulation